INTRODUCING OUR FIRST EFFECT
* TRUENO *
stereo tremolo/OSCillator
TRUENO combines classic and harmonic tremolo
sounds with a ring modulator
made with love in Argentina
TAP TEMPO
Super accurate tap tempo switch.
8 wave forms
3 of them recreate soft valvular clipping sound!
4 SUBDIVISIONS
Quarter, eighth, triplets and sixteenths notes.
4 rhythm patterns
Different patterns to choose from.
DISSASTRO mode
Oscillator mode (ring-modulator)
expression pedal iNput
Phase, Depth or Rate parameters.
8 PRESETS
For your favourite settings.
STEREO IN / STEREO OUT
Phase control of right and left channel oscillator, sync and pan.
i want one!
If you want your Trueno,
join our waiting list to pre-order.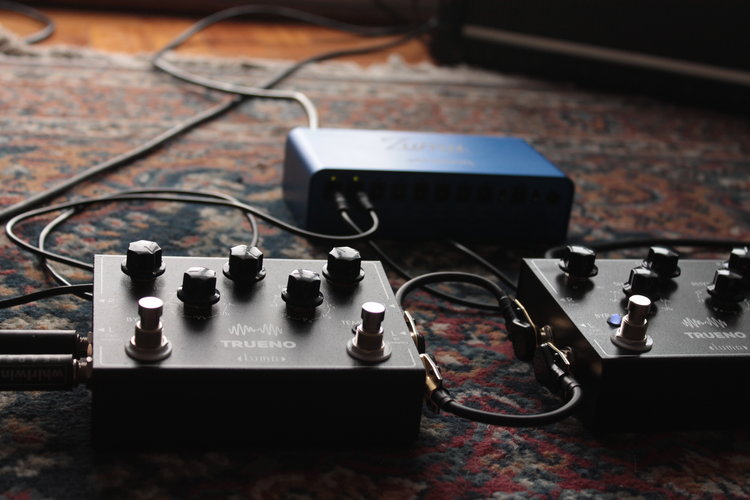 Contact US
Please send us a message for more information,
if you have questions or want to pre-order Trueno!